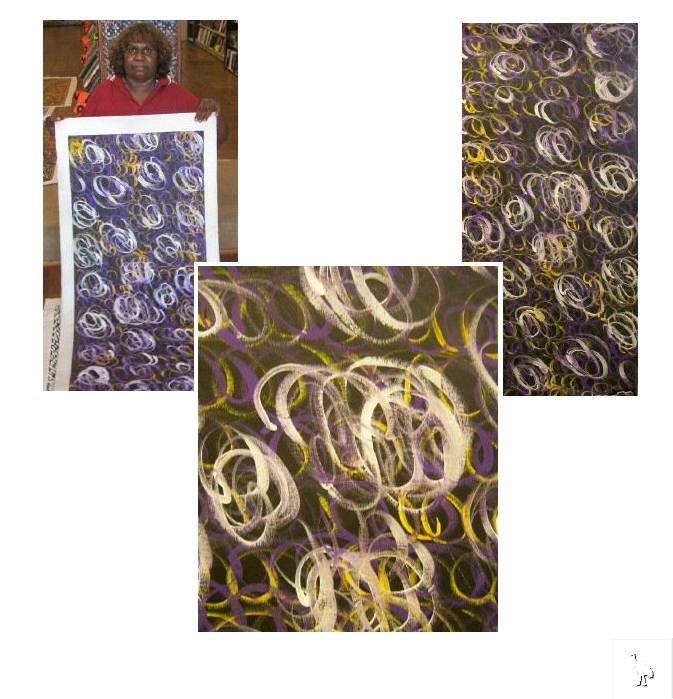 Caroline Numina Pananka
Region: Utopia / Central Desert
Language: Kaytetye, Anmetyarre, Alywarre
Born: 1971
Painting Completed 2006
Size: 119 x 51 cm
Medium: Acrylic on canvas
Title: Mountain Thorny Devil (lizard) Dreaming


Caroline is one of six sisters and three brothers. She went to primary school at Ti Tree near Tennant Creek. Later she went to Kormilda College in Darwin.

She returned to Ti Tree and began work with the Community Development Education Program for the Community Government Council. She was taught to paint by her aunts Gloria and Kathleen Petyerre, well known Aboriginal artists.
Mountain Thorny Devil Dreaming
Advertisment
Copyright © 1997-2023 dropbears