Main Street of Burketown circa 1935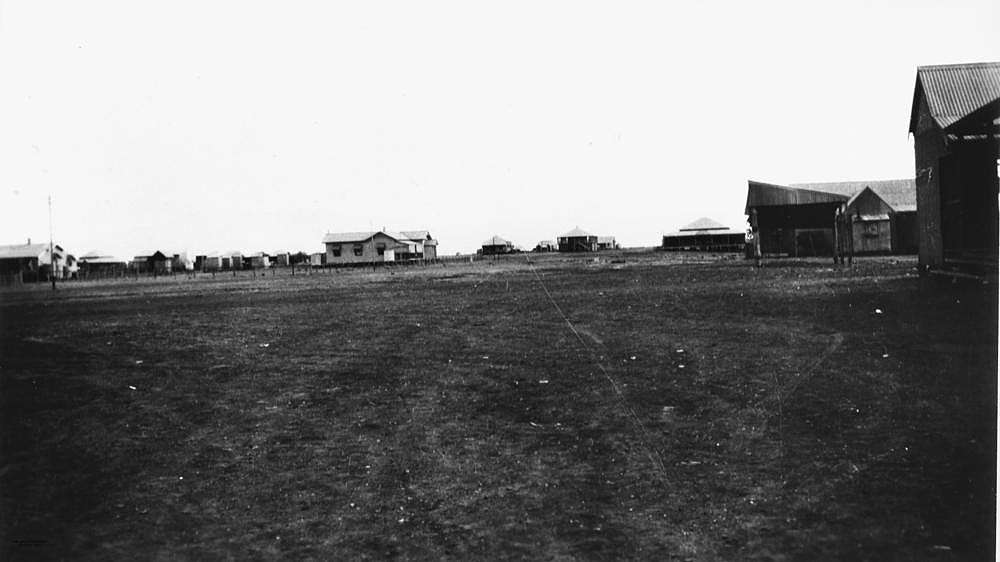 The building in the right foreground is part of the Commonwealth Hotel. The kitchen of the hotel still exists on the site of Savannah Lodge. The two story building centre right is Customs House, which by this time may have been Burketown Hotel.
Image courtesy John Oxley Library
Reference no. 45630
More information...
home | sitemap | aviation topics
Copyright © 1997-2023 dropbears