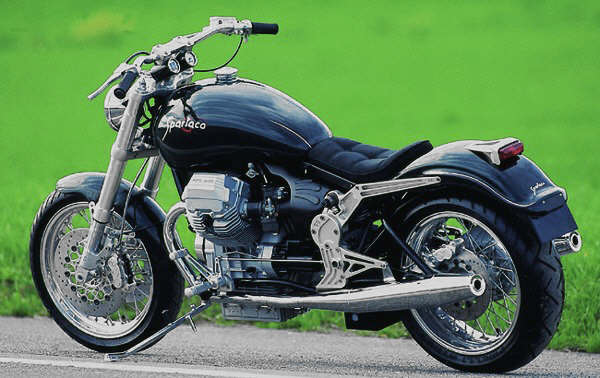 Unbelievable? A fairy tale come true! The Spartaco is based on an 1100 Sport.

Every Guzzi aficionado will recognize the many special features adorning this unique motorcycle. Inverted forks with six-piston calipers grip the stainless steel brake discs; one-piece aluminium forgings mount the single leather seat and the rear mudguard; the gracefully sculptured alloy tank; forward controls with integrated rear master cylinder - each and every detail serves to demonstrate the painstaking craftsmanship and the perfectionist's aesthetic taste of the Spartaco's creators.

By all means contact us for detailed information...