| | Vintage Motorcycle Magazines | |
| --- | --- | --- |
The Motor Cycle Magazine 1927 March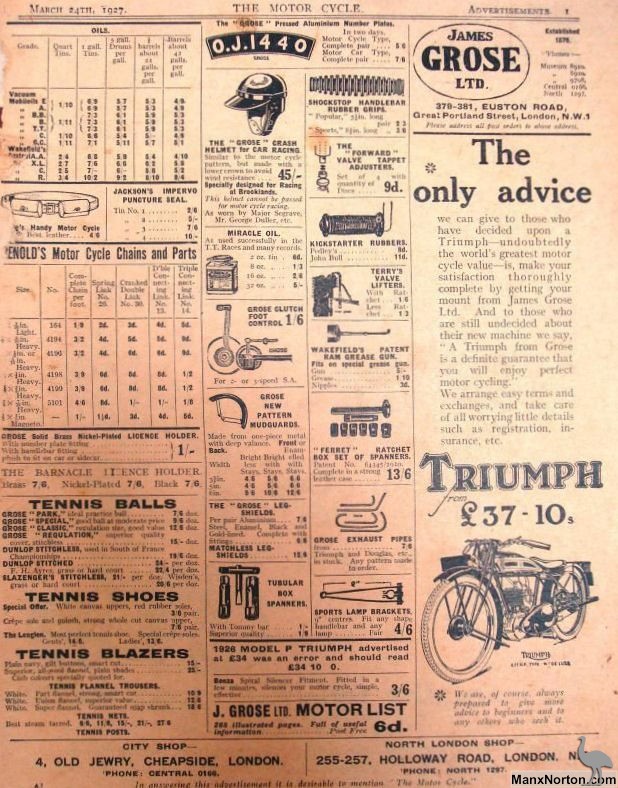 DATE: 24th March 1927.
CONTENT:
- The Bemrose Cup Trial - East midland centre's open event made easy by fine weather conditions.
- Care and maintenance of popular machines - XVIII Scott Flying Squirrels.
- Round the World with sidecars - The B.S.A. expedition carries on through the Balkan states.

Motorcycle magazines of this nature are for sale. For a full list of those available, see
Index of magazines for sale
Vintage & Classic Motor Cycle Magazines For Sale