| | Vintage Motorcycle Magazines | |
| --- | --- | --- |
The Motor Cycle Magazine 1928 Oct 11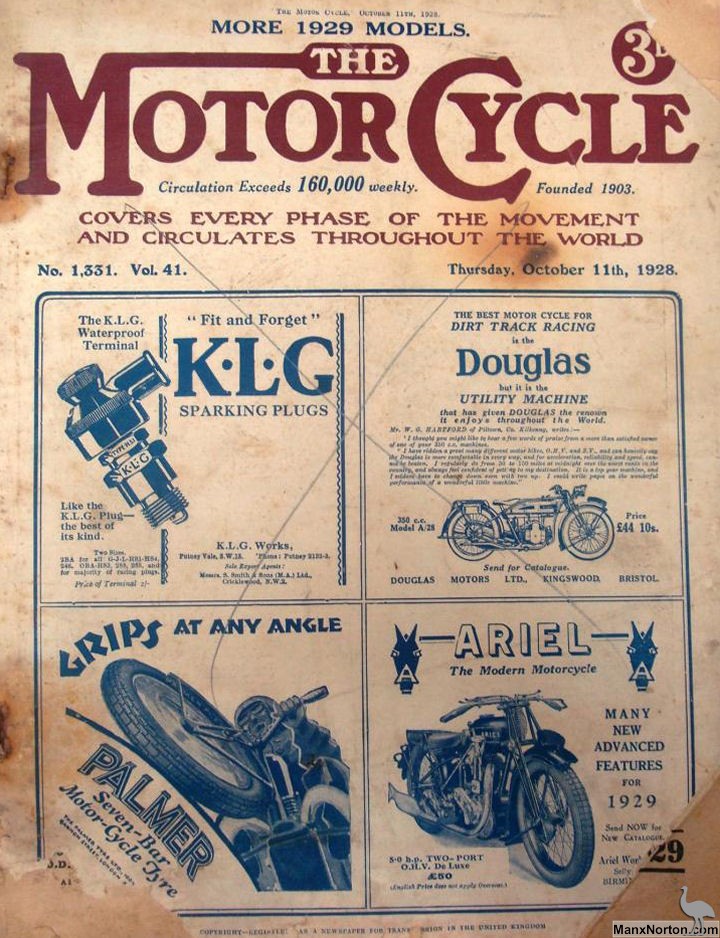 DATE: 11th October 1928.
CONTENT:
- The Monza Grand Prix - Italian successes in 350cc and 250cc races, but Sunbeam wins 500cc event.
- Advance details of new models - All Nortons with saddle tanks. Refined single cylinder F.N.s. J.A.P. and Blackburne utility engines. Velocette foot gear change.
- Cup day at Brooklands - Article photos show: Excelsior, Chater-Lea.
- Southport "As you were" - An 'old-fashioned' meeting full of enthusiasm and incident: C. J. P. Dodson (Sunbeam) and the Scott-team score in the 50 mile race.

Motorcycle magazines of this nature are for sale. For a full list of those available, see
Index of magazines for sale
Vintage & Classic Motor Cycle Magazines For Sale