| | Vintage Motorcycle Magazines | |
| --- | --- | --- |
The Motor Cycle Magazine Nov 29th 1928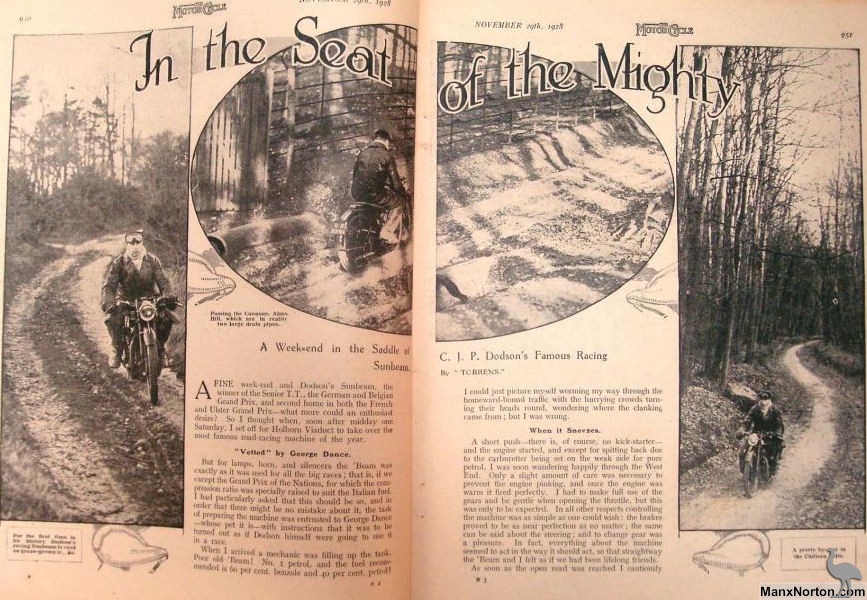 DATE: 29th November 1928.
CONTENT:
- In the seat of the mighty - A weekend in the saddle of C. J. P. Dodson's famous racing Sunbeam.
- Oceans linked by sidecar - How the Ariel sidecar cantered across Canada in 21 days, covering a distance equivalent to Land's end - John O' Groats, over railway sleepers.
- The battle of Holcombe hill - A Staffordshire rider, V. N. Brittain (Sunbeam) makes the best time in the Lancashire Grand National - Yorkshire retains the "Ashes."

Motorcycle magazines of this nature are for sale. For a full list of those available, see
Index of magazines for sale
Vintage & Classic Motor Cycle Magazines For Sale