| | Vintage Motorcycle Magazines | |
| --- | --- | --- |
The Motor Cycle Magazine 1930 Oct 30th cover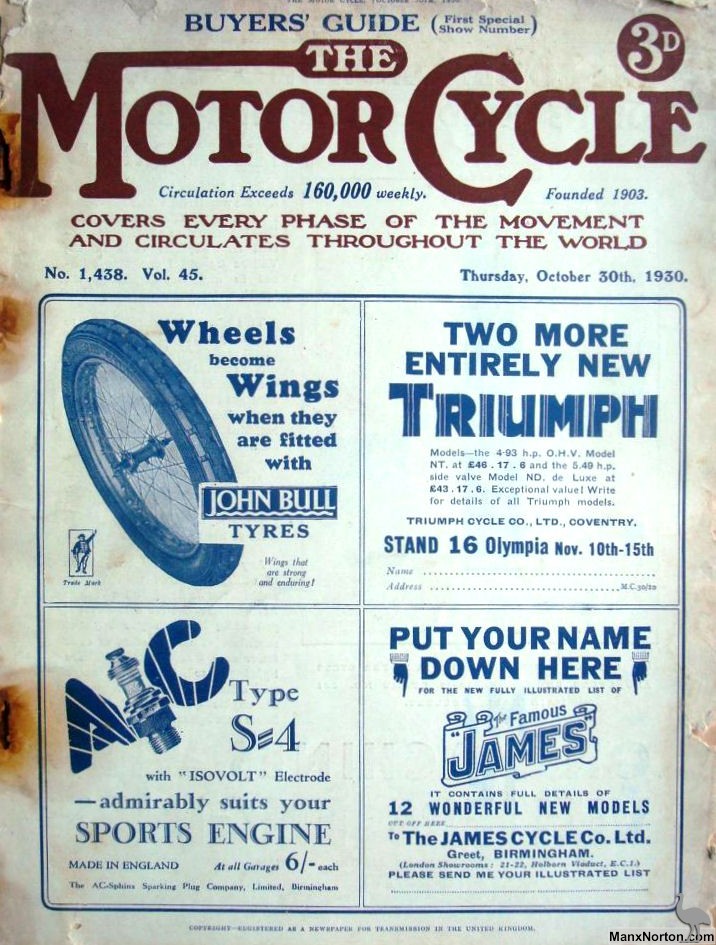 DATE: 30th October 1930.
CONTENT:
- BUYERS GUIDE AND FIRST SPECIAL SHOW NUMBER.
- Hutchinson "100" - Brooklands closes down for 1930 with a famous race: H. Mitchell (348 Velocette), the winner.
- An outstanding design for 1931 - The cleverly-designed power unit of the Ariel Square-Four show in part section - how the geared flywheels are arranged. Detailed drawing on pp. 645 and details on pp. 978.

Motorcycle magazines of this nature are for sale. For a full list of those available, see
Index of magazines for sale
Vintage & Classic Motor Cycle Magazines For Sale