Matchless Silver Arrow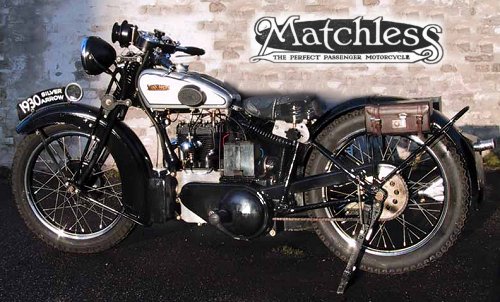 The Matchless Silver Arrow is a narrow angle (18Ø) transverse V twin of 397cc with cast iron head and monoblock construction.

Rear suspension is by way of a cantilever system pivoting from a point just behind the gearbox, with two springs and friction dampers below the saddle - very similar, in fact, to the Vincent HRD setup. Another innovation was the linked brakes.

Of the 1700 odd machines produced only about 40 are known to have survived. It was introduced as a competitor to Ariel's Square Four, but was not successful.

Fuel Tank Detail


The Instrument Cluster


Detail of the Jaeger Speedometer
Silver Arrow images courtesy Tom Mortensen