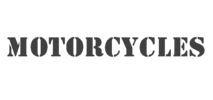 | | | |
| --- | --- | --- |
| | | Page Eleven |
| | COMMERCIAL AND DELIVERY VANS | |
STANDARD DELIVERY
MODEL N
With a strongly-constructed frame of seasoned hardwood, with 1" flooring, the Standard Delivery is very popular with a large number of traders, where extra space and accessiblity are necessary. Doubly protected with three-ply and sheet metal against damp and dust, cleanliness is at all times assured. A large door at the rear and a hinged lid in front assist in speeding up deliveries.
Measurements: Length, 4' 8"; height, 18' in front to 2' 4" at rear, and 17" wide.
Additional width and sign-writing extra. No trays supplied. Finished in colour designs.
TWO DOOR UTILITY
MODEL O
In size and construction this is similar to the Standard Delivery Model N. The main points of difference are that the Model O has a door at the front in place of the lid, and is equipped with an overhanging verandah. Both models can be provided with ample ventilation if required for carrying foodstuffs. Luggage rail and trays extra.
FIT A DUSTING - "THEY CAN TAKE IT"

home | sitemap | motorcycles
Copyright © 1997-2023 dropbears