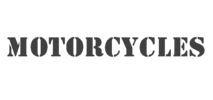 | | | |
| --- | --- | --- |
| | | Page Three |
| | BUSINESS AND PLEASURE | |
DUSTING TOURING CHASSIS

Touring chassis are made in three sizes. Light-weight, Medium-weight, and Heavy-weight. All chassis are similar in quality and construction, the only difference being in the size of the tubing and the corresponding lugs and springs.

The L.W. and M.W. chassis have four 1 1/4" x 3/16" leaves to each spring, while the H.W. has five 1 1/2" x 3/16" leaves to each spring.

The illustration on the right shows a plan view of a typical Touring chassis, in which the long half elliptic spring and 3-point
suspension can be clearly seen. .
DUSTING COMMERCIAL CHASSIS

The commercial chassis illustrated on the left is similar to the Touring chassis with certain modifications. The springs are slightly shorter in length and made up of 8 leaves on one side and 9 on the other. In the Medium-weight the springs are 1 ¼" x 3/16" and in the Heavy-weight 1 ½" x 3/16".

An extra stabiliser spring is also fitted which can be clearly seen underneath the man springs in the illustration. Solidly mounted streamlined mudguards are standard equipment on all chassis..
DUSTING OUTFITS ARE DESIGNED TO WORK TOGETHER

home | sitemap | motorcycles
Copyright © 1997-2023 dropbears