Twitter and Tweetdeck (not Twitterdeck)
Tweetdeck allows you to manage your Twitter acounts without logging out of one and into the next.
(It works only on laptops and desktops. For applications for mobile devices, see below.)
Log in to Tweetdeck with your main or personal Twitter account
username : Mynamel23412345 (without @)
MyPassword
Then add any other accounts you wish to use.
If they want a security password, hint could be: eu**@g***.**
Where the email address for the account is eudaman@gluegle.com
140 maximum characters per tweet (not including URL characters)
If linking to an article, typically you would enter the title of the post followed by the hyperlink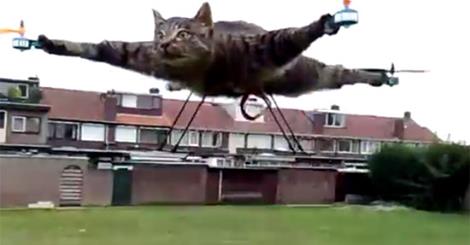 Tweet something like
#Cat flies drone over #Fifa stadium
Helicopter drone piloted by a stuffed pet cat brought Fifa #WorldCup final to standstill
Add an image as appropriate.
To send a tweet from Tweetdeck
Login as above.
Press blue button top left.
Add image if available
Short Url not required for Tweetdeck – add the full URL and Tweetdeck converts it to a short URL.
If not using Tweetdeck, try Google's url shortener or bit.ly
Tweetdeck alternatives.
"Whether you want to more closely examine your Twitter following, view multiple accounts, shorten a link or get tweeting inspiration, we recommend these five helpful Twitter companion apps and sites." Bruceclay.com
"TweetDeck has been a great desktop app – it's highly customizable, among other things – but I knew when Twitter bought it two years ago that this day would come. For me and many thousands (perhaps millions) of other Twitter members, including anybody who uses it for marketing or to communicate with customers, it's time to move on, like it or not. Citeworld.com
"Alternatives exist, although TweetDeck fans may not embrace them as readily as their beloved TweetDeck app. Some are designed for the desktop; others for specific mobile clients. Most do a good job, however, of filtering out the noise, and leaving users with the timeliest, most relevant tweets. Here are our favorites." PCMag.com
Twitter cat Image adapted from one by by ariestdp at DevianArt
TwitterGulag
This section is for the more experienced user and is related to the infowar.
Trenches Labs: How #TwitterGulag Works Part 3 – Report Someone For SPAM 100s Of Times
When we got the tip on the TweetDeck client we found an old machine with it, fired it up and confirmed the ability to keep hitting the "Block" buttons.  But we wondered: "Is this an issue with TweetDeck or with the Twitter API?"  Now before we go much further, the term "API" should be explained.  API (ay – pee – eye) stands for Application Programming Interface.