Birth Year : 1841
Death Year : 1895
Country : France

Berthe Morisot was the only French woman of note among the Impressionists. She was born in Bourges, and her father was an important government official, and although both she and her sister studied art, nothing in her early upbringing suggested that she might choose art as a serious career, for the very idea was quite alien to well-bred women in the nineteenth century. Dissatisfied with the instruction she received from her first art professor, and having gained as much as she could from the second, Morisot finally received permission to work under Corot. She remained with the master from 1862 to 1868, showing such ability that she was allowed to sign her works, "pupil of Corot," and until 1874, her open compositions and treatment of nature continued to show Corot's influence.

In 1868 Morisot met Manet, through whom she was drawn into the Impressionist group and whose brother Eugene she married in 1874. Manet's influence upon his sister-in-law showed as a considerable clarification of her palette, in her use of surface perspective, and in her choice of subjects. She, in turn stimulated his interest in painting in the open air. By 1877 she had developed a distinctively personal manner with a large free brushstroke applied upon silvery-toned canvases lit with a filmy glow and harmonious in color.

In 1889, Morisot became dissatisfied with the atmospheric lightness of pure Impressionism and, in order to gain mass and volume, unity and form, she began to contour her figures with a long brushstroke that followed but did not emphasize the outlines. Morisot worked in pastels, oils, and watercolors, and is particularly noted as a watercolorist for her ability to express an idea with a minimum of effort and economy of touch. Her subject matter was the intimate world of a sensitive woman who had discovered poetry in the simplest acts and gestures, and her delicate, subtle works were constantly shown with those of the other Impressionists as well as at many official Salons.





Berthe Morisot
Cradle, The


Berthe Morisot
Cradle


Berthe Morisot
Skating in the Park


Berthe Morisot
Girl in a Boat with Geese


Berthe Morisot
White Flowers in a Bowl

View all Berthe Morisot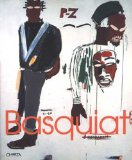 Art Books
Books on Art & Artists