Birth Year : 1862
Death Year : 1918
Country :

Gustav Klimt was born in Baumgarten, Vienna. As a teenager he received a scholarship to attend the newly founded Arts and Crafts College of the Austrian Museum of Art and Industry where he and his brother Ernst studied under such artists as Reisser, Minnigerode, and Hrachowina. Their style of portraying voluptuous nude figures influenced him greatly. Along with his brother and Franz Matsch, Klimt transferred to Ferdinand Lauftberger's painting class in 1878. During the years 1879-1896, Klimt was commissioned to decorate theatres and museums, painting ceilings and murals. Klimt was perhaps the centreal figure in the Viennese Secession, which took place in 1897. He remained its president until 1903, and it is only after his own secession from the movement that he started painting landscapes.

Although criticized by the public, Klimt's style of using patterns, movement and color continued to develop. Klimt's "golden period" sprung from his exposure to Byzantine Frescoes, to the mosaics of the churches of Ravenna, to Japanese art, and to painters such as Berne-Jones and Alma-Tadema. His most well-known work of this period is "The Kiss."

In 1909, at the end of his golden period, Klimt traveled to Paris and Spain. From 1910-11, he participated in exhibits in Venice and Rome. In 1917 he received honorary membership into the Academies of Fine Arts in Vienna and Munich. He continued to paint actively until he suffered a stroke and died in February 1918.



Gustav Klimt
Albero Della Vita, L'


Gustav Klimt
Three Ages of Woman, The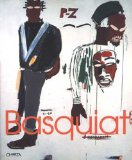 Art Books
Books on Art & Artists