Birth Year : 1780
Death Year : 1867
Country : France

Jean Auguste Dominique Ingres as born in Montauban. The son of a sculptor and landscape artist, he showed precocious talent and studied first in Toulouse, then with Vien, Vigan, and Briard in Paris before entering David's workshop in 1797. Ingres won the Prix de Rome in 1801, but could not go to Italy until 1806. During the interim period he supported himself by painting portraits in a style that was already rhythmic in line and indicative of great powers of character observation. While in Italy, Ingres spent four years in Florence studying Italian primitives, Greek vase paintings, and Flaxman's illustrations for Homer. He then spent fourteen years in Rome, where he came more and more under the influence of Raphael. Ingres was named director of the Beaux-Arts in 1829. He was very popular as a teacher and became the principal advocate of David's Neoclassical school, upholding line and drawing, sculpturesque form and balanced composition against the expressive movement and the emotionalism of the Romantic school. In 1834, he returned to Italy where he served as director of the French Academy in Rome until his final return to Paris in 1841. He was triumphantly received in Paris and enjoyed both homage and honor until his death in 1856.

A highly complex and very talented artist, Ingres was more severe in his theories of art than in his own production, for his subjects are so exotic as to be romantic, both in concept and in the handling of tone and texture. His many odalisques, the female nudes, are executed with great delicacy and are placed in exotic, foreign surroundings, and his "troubadour" paintings present equally romantic moments in the history of French kings. His drawings, often carefully corrected, are the most purely classical of his works. As a portraitist, Ingres was a superb master of physical exactness and of psychological understanding. His influence affected such diverse artists as Renoir, Degas, Modigliani, Seurat, and Picasso, in their use of form and line. His classical drawing influenced nineteen-century sculpture. His basic belief in "art for art's sake," his rich color, and his brilliant drawing make Ingres a truly universal artist.

The image on this page is Ingres' "La Source," (The Spring).





Jean-Auguste-Dominique Ingres
Odalisque

Jean-Auguste-Dominique Ingres
Spring, The


Jean-Auguste-Dominique Ingres
Baigneuse, La


Jean-Auguste-Dominique Ingres
Madame De Sennones


Jean-Auguste-Dominique Ingres
Odalisque with a Slave

View all Jean-Auguste-Dominique Ingres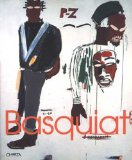 Art Books
Books on Art & Artists