Birth Year : 1808
Death Year : 1866
Country : US

Very little is known about this English-born, naturalized-American landscape and marine painter. It is presumed he had no formal art training, and so was labeled an American primitive painter. Facts about his life and art remain scant. He lived in New York City, Boston, and Albany during the years 1834-1866. Many of the paintings from these years went unsigned and undated. He is noted for his lavish use of paint, the use of light and dark contrasts, and for his curiously rounded (for a primitive artist) shapes that posit themselves against the sky or the water.

His most well known paintings are Villa on the Hudson Near Weehawken (New York State Historical Society), The Constitution and The Guerriere (Metropolitan Museum of Art) and Niagara Falls (Wadsworth Atheneum, Hartford).





Thomas Chambers
Niagara Falls


Thomas Chambers
Hudson Valley Sunset


Thomas Chambers
Lower N.Y. from Weehauken N.J.

View all Thomas Chambers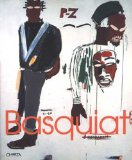 Art Books
Books on Art & Artists