Birth Year : 1869
Death Year : 1954
Country : France

Henri Matisse was born in Le Chateau, in the north of France. His plans to enter the law profession were interrupted by an attack of appendicitis. During a long convalescence, Matisse 's attempts at painting encouraged him to study art. He was twenty-two when he arrived in Paris to study with Bourgereau at the Beaux-Arts and to work also with Gustave Moreau. Matisse 's early paintings were dark, naturalistic works, but by 1896 he had taken up Neo-Impressionist techniques, working in light color and short strokes. By 1905, he was the leader of the Fauve movement, and by 1908 he had embarked on the course that was to influence all contemporary painting since that date: an exploration of the possibilities of painting as a decorative and sensuous art.

Cezanne, who expressed depth through color, was Matisse 's primary influence. Gauguin and van Gogh influenced his use of color to express emotion, his simplified or distorted drawing, and his sacrifice of realistic illusions of depth to an emphatic surface pattern. Retaining volume within the limits of color and design, Matisse juxtaposes intense colors, varied patterns, and a rhythmic line. The results are dynamic paintings that are sometimes emotional, sometimes serene, constantly changing, and always more than merely decorative. Throughout his long and successful career Matisse sought to improve his work, and to find the perfect manner of expression.

By 1918, he had a worldwide reputation, and besides his paintings and line drawings he was commissioned to do book illustrations, ballet sets, and murals. His most famous mural "La Danse," painted for the Barnes Foundation in Philadelphia (1931-33), achieves its effect by an extreme simplification of figures in a moving pattern of graceful lines. His last great public work was the complete decoration-stained glass, furniture, murals, and chasubles-for the Dominican Chapel in Vence, a work accomplished in tones of ochre, black, and white. The subdued coloring used in the chapel offers a sharp contrast to the brilliant combinations of color he used in the cut-paper paintings he created in the final years of his life when he could no longer handle a brush. Matisse died in Vence, in the south of France, in 1954.



Henri(-Emile-Benoit) Matisse
La Danse


Henri(-Emile-Benoit) Matisse
La Tristesse du Roi


Henri(-Emile-Benoit) Matisse
Cyclamen Pourpre


Henri(-Emile-Benoit) Matisse
Thousand & One Nights (complete)


Henri(-Emile-Benoit) Matisse
Blue Nude

View all Henri(-Emile-Benoit) Matisse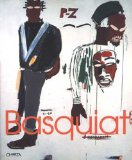 Art Books
Books on Art & Artists